Black Inclusion Week, will
Make us stronger as one community
We want to support understanding, care and support for each other as we rebuild our strength. We know that together we will heal, so we can rise.
Create a commitment towards change
Encourage everyone to join us by being the change and working to eradicate racism and foster Black inclusion
Be a celebration of Black people in the UK
Amplify the voices of Black people across the UK. Celebrate the achievements and impact that we have had and continue to have in Britain.
Empower all and facilitate action
Increase education and raise awareness through tools and resources to enable individuals and organisations to make tangible progress towards Black inclusion
Connect us through collaboration
Partner and collaborate with individuals, organisations, communities and allies who are ready for and committed to change.
Black Inclusion Week, because
Black Inclusion week is bought to you by a committed team of hard working volunteers
Aggie is the CEO and lead consulting director of Mahogany Inclusion Partners. She is a passionate, award winning Inclusion and Anti-Racism expert, People Leader and Executive Coach with a track record of supporting organisations as they build cultures where everyone can thrive.
She works with Exco leaders and their teams to deliver DEI strategies and Anti-Racism strategies. Cross industry organisations she has supported include global FTSE100 organisations, consultancy firms, retailers, third sector and public sector organisations.
Aggie has taken Exco teams and their organisations through transformational change by combining her deep strategic thinking and her compassionately challenging coaching approach which creates psychologically safe spaces for reflection, behaviour change and inclusive cultures.
She is a trusted advisor for the CIPD and an engaging speaker, most recently for the CBI, and the CIPD Annual Conference 2020.
As an individual, Aggie is known for her disarming, authentic and candid approach which creates a psychologically safe environment for open sharing and growth. She is described as engaging, commercially astute, an effective confidante and as an inspirational coach and mentor. She is passionate, inquisitive and has a naturally coaching style which makes her an effective safe space facilitator and instigator of mindset and behaviour change.
Aggie is passionate about Black Inclusion Week and believes that with a shared purpose, collaboration and persistency, we can all make a positive and lasting change in the UK.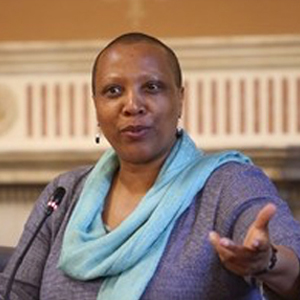 Sue is an award-winning businesswoman, senior executive strategist, and human capital innovation consultant. In addition, she has a portfolio of non-executive directorships, NHS public appointments and is a Deputy Lieutenant for Lincolnshire.
Sue works in the UK and internationally, across a range of sectors for some of the world's leading Brands, Charities and Public sector organisations, influencing thinking at the highest levels. Sue's purpose is to have a profound impact on the way the world does business. She has a special interest in initiatives amplifying the voices of those who are seldom heard, and alleviating health, education, and workplace inequality.
Sue is currently the Deputy Chair and Ethnic Minority Lead for the NHS England Armed Forces Public Patient Voice Advisory Group, a lead consulting partner for the University of Lincoln Equality and Diversity Advisory Institute and a founder member of Black Inclusion Week.
Hannah is Head of Resourcing and Inclusion at Motorpoint Plc. and leads the strategy in all things resourcing, equality, diversity and inclusion within the business. She also chairs the Inclusion committee and ensures that there is a focusing on ensuring there is an inclusive culture in place and driving greater diversity in line with the ED&I strategy that she has created.
Hannah's experience includes businesses like Travis Perkins, Balfour Beatty and Sainsburys/Argos which all included roles that meant leading people and people strategy which included diversity and inclusion.
Outside of work Hannah is a social justice and human rights campaigner who works has won awards for the work she has done in her local community. Hannah believes that by building an environment whether that be the workplace or your community where people all feel included and like they belong and they can be their true selves everything we do will be more successful as a country as a whole.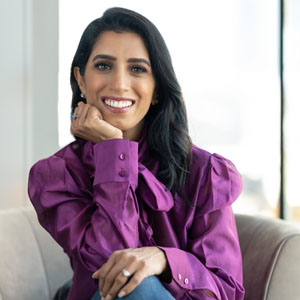 Mamta Saha has earned her stellar track record as inhouse L&D lead and independent consultant with over 15 years of immersion in multiple global matrix commercially-focused businesses and bespoke consultancies, where she gained her wealth of experience leading cutting-edge learning and development strategy and company-wide implementation. Passionate, committed, professional, with excellent facilitation skills, coaching ability and dynamic bespoke training design in all behavioural areas for all levels of business from board to frontline. Her illustrious list of clients include Tesco, Accenture, KPMG, L'Oreal, Aviva, Sports England, Blackstone, Coca-Cola, Lucozade Ribena Suntory, China Investment Corporation, Logicor, Lloyd's of London, State Street Bank, VHS Global.
Her Diversity and Inclusion projects have centred on creating a fair and inclusive workplace, including gender, ethnicity and race, nationality, cross culture, age, disabilities, sexual orientation, transgender, religion and belief, and micro inequities. One example of her diversity consultancy work is supporting L'Oreal HQ in Paris to co-design its core company diversity programme and overseeing its rollout across L'Oreal's Middle East presence. This included train-the-trainer programmes and bespoke interventions from C-suite to frontline employees. This resulted in measurably increased staff morale in terms of perceived fairness of workplace, working relationships strengthened, teams becoming even more multicultural and cohesive, able to work together more effectively, and truly leverage from a place of diversity.
Mamta is a media psychologist and a regular contributor on BBC and Sky News for her psychological opinion and views on gender roles equality, the invisible barriers that stop people from getting ahead, professional development and politics.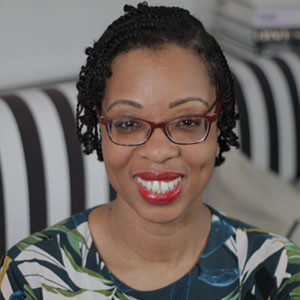 Nikki is an award-winning marketer with a strategic mindset built over 16 years in the pharmaceutical industry. She currently works in Diversity & Inclusion.
She cares deeply about personal growth and strives to be the person, leader, and coach, that she wishes she had. As a D&I Professional, she seeks to create equitable environments that allow people to fit in whilst standing out.
Nikki is a proactive cross-functional commercial leader with a 'can-do' attitude who thrives in complex and dynamic environments to deliver results. Analytically minded with the ability to unearth problems and work collaboratively to find resolutions.
Nikki holds a BSc. in Psychology & Sociology and is a certified PRINCE2 Practitioner
Her superpower is making things happen. She is interested in and speaks about belonging, inclusion & diversity, psychological safety and speak up culture.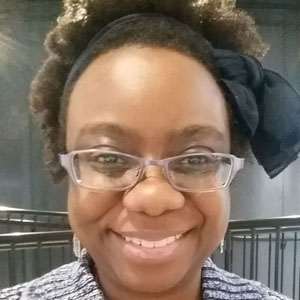 Elizabeth has managed to transform her soft skills into a prosperous career that expands several years and two different countries.
Currently working as a Facilities Officer, Elizabeth ensures the office building is in optimal condition and the people accessing the building are in a safe and collaborative environment. 
For the last two years, Elizabeth has taken steps towards learning about Diversity, Equity, and Inclusion in the workplace. With the help of the lovely volunteering team at Black Inclusion Week, Elizabeth has found one of the more enjoyable ways to do so.

TOGETHER WE STAND, UNITED WE RISE